Tenants Emergency Contacts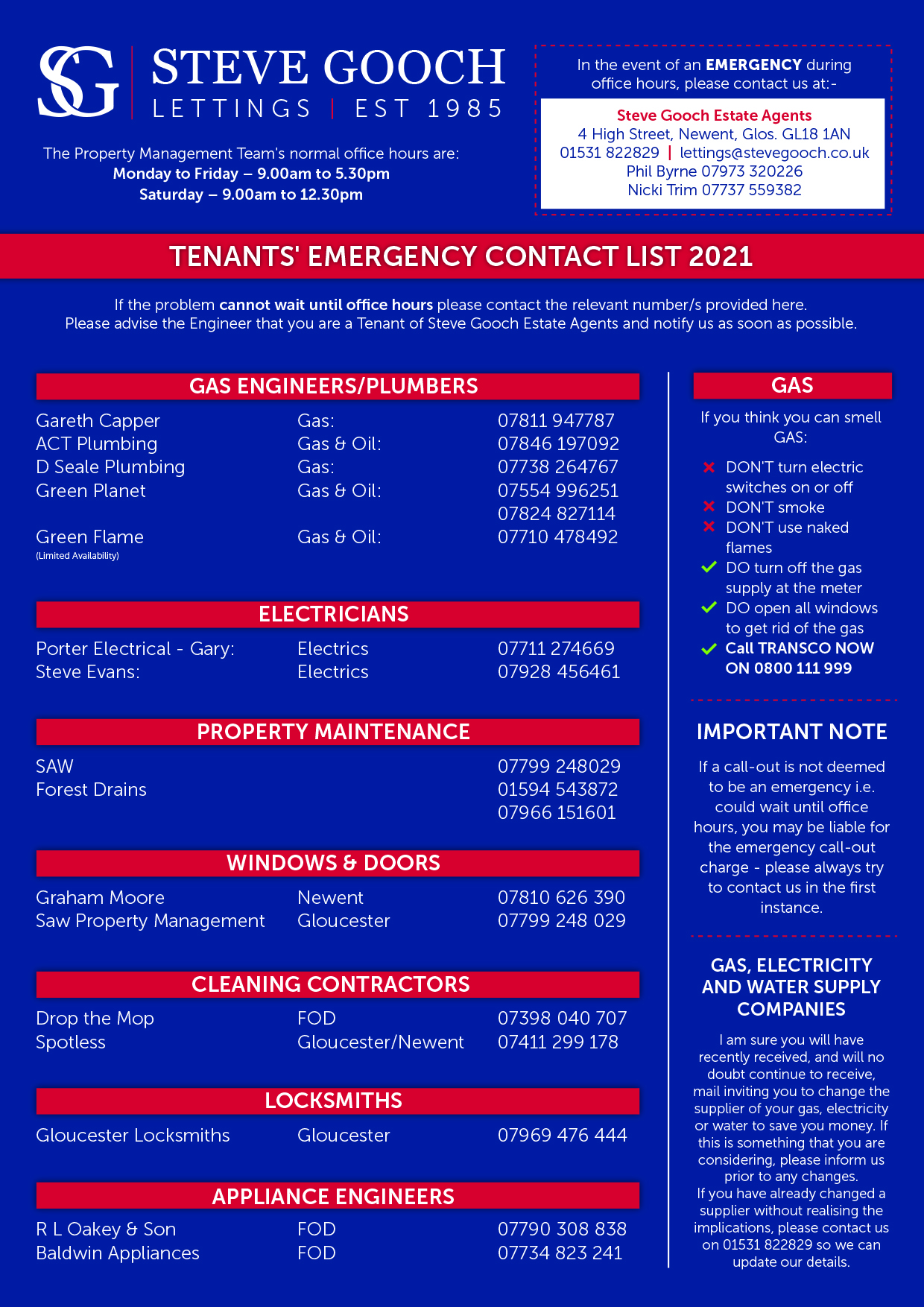 To download the the

full list of emergency contact numbers please CLICK HERE
How to Report a Problem or Repair
Under the terms of your agreement you have a duty to report any problems or repairs required to the property.
During office hours (9am to 5.30pm):
Phone: 01531 822829
Email: lettings@stevegooch.co.uk
EMERGENCY CONTACT:
In an Emergency out of office hours please refer to the list of emergency contact numbers above.
If you have any other query relating to your tenancy please contact us and one of our lettings team will contact you as soon as possible.